Medical Tourism Insurance
Medical Tourism Insurance is an New Type of Insurance created specifically for customers that are traveling overseas for their medical treatment. This is not a typical medical insurance where the Insurance policy is underwritten altby the Medical Insurance company and made available for any customer to purchase according to their coverage requirements as stipulated in the policy's standard qualifying and disbursement criteria. Medical Complications are always a possibility, regardless of where in the world your treatment is provided. By selecting a medical tour procedure abroad, you have chosen to accept the risk of medical complications without the normal of Medical insurance coverage.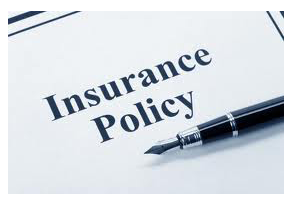 Medical Tourism Insurance coverage can be purchased by to protect you from financial losses due to Medical complications while you are undergoing medical treatment overseas. This will provide you with specified financial coverage to pay for any treatments due to complications that arise at the destination hospital, trip cancellation, Medical payment coverage for any additional illnesses that may occur during your medical travel for both you and your companions. Emergency evacuation to any specific hospital or specialists for treatment while you are overseas for medical care and more. The specific details of each type of medical insurance coverage can be explained to you by your Medical case manger at surgery planet.
Highlights of Medical tourism Policies available through SurgeryPlanet.
Medical Complications Coverage: Up to U.S. $100,000, while you are abroad and when you return home

Trip Cancellation Coverage: Up to $50,000 for you and your traveling companion for travel accommodations, including non-refundable expenses paid to the medical facility scheduled to perform the procedure, in the event you need to cancel your trip prior to your scheduled departure date
Medical Coverage: Up to $100,000 for acute illness and injuries for you and your traveling companion, which may arise on your medical tour.
Medical Evacuation Coverage: Up to $100,000 Coverage Available Worldwide including the United States
Travel Assistance Services Included- Available 24/7/365
Each policy is individually underwritten depending on the type of Treatment, hospital and medical condition of the patient. The policy will be effective only if purchased before the Medical travel. Medical Tourism Insurance Policy is now made available only to US , Canadian and EU citizens and Permanent residents