OUR EXCLUSIVE GUARANTEE
Going overseas for medical treatment can cause a lot of apprehensions and worries, because you have never been to these hospitals or places before or haven't had such an experience. Some of the common concerns are... what if you don't like the hospital or docalttor when you get there or met with the doctor? ...Do you have undergo your surgery because you booked and paid advance? ...Will I get my money back if I cancel my surgery even after I get to the hospital ?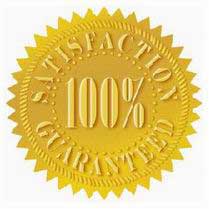 We understand your worries or questions and have discussed these issues in detail with our Hospital partners to come to exclusive agreements that protect your rights and money. We know that these hospitals offer high quality medical services because we have long term interaction with them.
SurgeryPlanet is the only Medical Tourism Facilitator that Guarantees full return of your Booking fees and payments if you choose not to undergo the treatment or cancel your trip at any time, even after you are admitted to the hospital. Only the costs and fees for services and facilities you have availed until the time of Treatment cancellation will be due from you. We are happy and comfortable to provide you this guarantee because we have never had a client canceling or unhappy with our services, quality of hospitals or medical care and are certain that you will be pleased too. You wont have to worry about getting your advance money from the hospital , instead we will return it to you and then collect it from, the hospital.
If at any time during the process, you decide to cancel your surgery, SurgeryPlanet will return your booking fees immediately.
The expenses for services and facilities that you have availed until cancellation of booking will be due and deducted from the advance paid.
The Surgery advance booking amount will not be more than 25% of the total estimated Package cost of Treatment .
These Agreements have been made to protect your interests and rights, although we are quite certain that such an issue will not arise.