Medical tourism also called medical travel, health tourism or global healthcare is a term initially coined by travel agencies and the mass media to describe the rapidly-growing practice of traveling across international borders to obtain health care.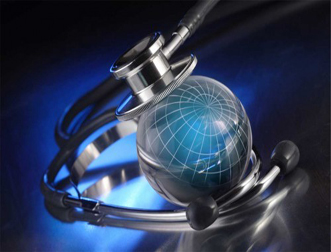 Such services typically include elective procedures as well as complex specialized surgeries such as joint replacement (knee/hip), cardiac surgery, dental surgery, and cosmetic surgeries. However, virtually every type of health care, including psychiatry, alternative treatments, convalescent care and even burial services are available. A specialized subset of medical tourism is reproductive tourism and reproductive outsourcing, which is the practice of traveling abroad to undergo in-vitro fertilization, surrogate pregnancy and other assisted reproductive technology treatments including freezing embryos for retro-production.
History
The concept of medical tourism is not a new one. The first recorded instance of medical tourism dates back thousands of years to when Greek pilgrims traveled from all over the Mediterranean to the small territory in the Saronic Gulf called Epidauria. This territory was the sanctuary of the healing god Asklepios. Epidauria became the original travel destination for medical tourism.
Spa towns and sanitariums may be considered an early form of medical tourism. In eighteenth century England, for example, medtrotters visited spas because they were places with supposedly health-giving mineral waters, treating diseases from gout to liver disorders and bronchitis.
Description
Factors that have led to the increasing popularity of medical travel include the high cost of health care, long wait times for certain procedures, the ease and affordability of international travel, and improvements in both technology and standards of care in many countries.
A forecast by Deloitte Consulting published in August 2008 projected that medical tourism originating in the US could jump by a factor of ten over the next decade. An estimated 750,000 Americans went abroad for health care in 2007, and the report estimated that a million and a half would seek health care outside the US in 2008. The growth in medical tourism has the potential to cost US health care providers billions of dollars in lost revenue.
A large draw to medical travel is convenience and speed. Countries that operate public health-care systems are often so taxed that it can take considerable time to get non-urgent medical care. The time spent waiting for a procedure such as a hip replacement can be a year or more in Britain and Canada; however, in Costa Rica, Singapore, Hong Kong, Thailand, Cuba, Colombia, Philippines or India, a patient could feasibly have an operation the day after their arrival. In Canada, the number of procedures in 2005 for which people were waiting was 892,237.
Additionally, patients are finding that insurance either does not cover orthopedic surgery (such as knee/hip replacement) or imposes unreasonable restrictions on the choice of the facility, surgeon, or prosthetics to be used. Medical tourism for knee/hip replacements has emerged as one of the more widely accepted procedures because of the lower cost and minimal difficulties associated with the traveling to/from the surgery.
Popular medical travel
Worldwide destinations include: India, Thailand, Singapore, Argentina, Brazil, Cuba, Colombia, Costa Rica, Hungary, Poland, Jordan, Lithuania, Malaysia, Philippines, South Africa, Thailand, Belgium, and recently, Saudi Arabia, UAE, Tunisia and New Zealand. In South America, countries such as Argentina, Bolivia, Brazil and Colombia lead in plastic surgery medical skills relying on their experienced plastic surgeons. In Bolivia and Colombia, plastic surgery has also become quite common among the locals.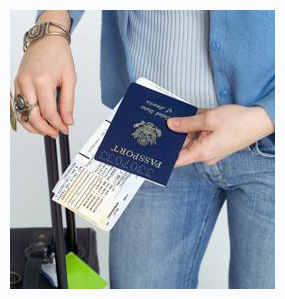 According to the "Sociedad Boliviana de Cirugia Plastica y Reconstructiva", more than 70% of middle and upper class women in the country have had some form of plastic surgery. Colombia also provides advanced care in cardiovascular and transplant surgery. India, Singapore, Malaysia and Thailand are the most popular destinations for major surgeries like Cardiac surgeries, Orthopedic surgeries, Bone marrow and Kidney transplant etc.
In Europe, Belgium, Poland and Slovakia are also breaking into the business. South Africa is taking the term "medical tourism" very literally by promoting their "medical safaris" along with medical care.
Health tourism providers like SurgeryPlanet have developed systems and long term working relationships with hospitals and service providers to unite potential medical tourists with provider hospitals and other organizations. Companies like us that focus on medical value travel typically provide nurse case managers to assist patients with pre- and post-travel medical issues. They also help provide resources for follow-up care upon the patient's return.