Labiaplasty is a surgical revision of the labia, the skin folds at the opening of the vagina. The labia in some woman are too large, loose or asymmetrical and a labiaplasty can correct these imperfections and create an aesthetically pleasing appearance.
There are two pairs of labia:
Labia majora (outer labia)
Labia minora (inner labia)
The labia minora which is smaller can be reduced with labiaplasty, with an excision of the excess labia. A large labia minora may be visible and cause physical discomfort in tight clothing or a swimsuit. This procedure helps correct the shape and size to a more comfortable and appealing situation.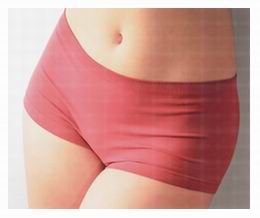 This procedure is done in surgical center or hospital under general anesthesia and takes approximately LABIAPLASTY AND VAGINOPLASTY SURGERY2 hours. Basic recovery will take about a week and normal sexual activity should be possible in six to eight weeks. The benefit of this surgery is that a woman can have a labia that is smaller, less fleshy and symmetrical.
Vaginoplasty is usually a procedure done to tighten the loose or weak vaginal muscles. Vaginoplasty, sometimes referred to as rejuvenation of the vagina, can usually correct the problem of stretched vaginal muscles resulting from childbirth(s) and is a direct means of enhancing one's sexual life once again. The procedure typically tones vaginal muscle, resulting in greater contraction strength and control, thereby permitting greater sensation during sexual experiences. Vaginoplasty is a standard gynecologic surgical procedure. It tightens vaginal muscles and surrounding soft tissues, by reducing excess vaginal mucosa (vaginal lining). The result is an immediate decrease in the size of vaginal muscles, resulting in more friction during sexual experiences.
Vaginoplasty is performed as a standard gynecologic surgical procedure and usually takes about over an hour. The incisions made to tighten your vaginal muscles will be sutured with dissolvable suturing material.
After surgery, the patient is usually able to walk comfortably within a few days and may return to sexual activities within 4-6 weeks
Laser Vaginal Rejuvenation (LVR) is a procedure used to strengthen and tighten the vaginal muscles.
The other Cosmetic Procedures are:
Few Popular Hospitals for Labiaplasty and Vaginoplasty Surgery are:
Apollo Hospitals
Jordan Hospital
Almater Hospital
Villa Bella
Kapositas Plastic Surgery Clinic
Thailand, Malaysia, Singapore, Turkey and India are the most cost effective locations that offer up to almost 80% savings in comparison to the US.
SurgeryPlanet facilitates a plethora of services to the medical treatment traveler also which includes, a hassle free and discounted travel option, a welcome hand at the airport on arrival, travel in an air-conditioned car, round the clock service & support. Your medical evaluation is pre arranged with the least of waiting time. Once your assessment is complete and found medically fit, the procedure is immediately scheduled without a waiting period. Please read through our Services and Testimonials to understand and select your best options.
Major Treatments Abroad: Obesity / Bariatric Surgery | Spine Surgery | Stem Cell therapy | Fertility treatment | Knee replacement in India and Thailand | Heart Surgery | Organ transplant | Ayurveda Treatment | Heart valve replacement | Hip resurfacing | Hospitals in India and Thailand for Laparoscopic Sterilization| Best hospitals in Asia | JCI & ISO certified Hospitals | Cost effective medical procedures | Healthcare tourism | Complete privacy for affordable cost | Weight loss procedures | Infertility treatment | Board certified physicians | Low cost surgeries