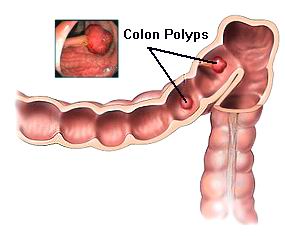 Polypectomy is a surgical procedure to remove a colon or one or more gastric polyps from the inside lining of the colon (large intestine) which is a possible cancer source. Most polyps can be removed Colonic Gastric Polypectomyduring a colonoscopy or sigmoidoscopy. The greatest danger with intestinal polyps is their potential to turn into cancerous tumors. Regular screening to find polyps when they are small is important. In rare cases, larger polyps can cause troublesome symptoms, such as rectal bleeding, abdominal pain and bowel irregularities. A physician will determine if your polyp is precancerous after it is removed and examined under the microscope.
Gastric polypectomy is the most basic procedure for endoscopic resection of polyps or gastrointestinal tumors. This procedure is generally considered suitable for endoscopists with limited experience in endoscopic mucosal resection. When a colonic or gastric polyp or polyps are detected by colonoscopy, polypectomy should be done to assure that an invasive malignant tumors not present because there is strong evidence of a pre-malignant potential for colonic polyps.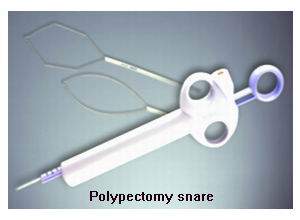 Special cleaning solution, laxatives and / or enemas taken before your procedure. During and following the procedure, there is little or no pain. However, discomfort in the form of pressure, bloating and/orColonic Gastric Polypectomy cramping often occurs due to air that enters the large intestine during the procedure. This discomfort usually subsides within 24 hours with the passage of gas.
The patient is made to lie on the side or on the back. A colonoscope, a soft, bendable tube approximately the thickness of the index finger, is inserted through the anus and slowly pushed through the rectum to the colon. Various methods for removal are used depending on the size of the polyp. Using the colonoscope, the surgeon locates the polyp (or polyps) and snips them with a wire snare or cauterizes them with an electrical current. Using an electrocautery, the base of the polyp can also be cauterized to prevent bleeding and then the stalk beneath severed with the wire loop. The polyp or polyps are removed for lab testing. The colonoscope is slowly removed.
For larger polyps, a laparscopic surgical procedure may be considered. This is when small incisions are made in the abdomen and special instruments with a camera are used to perform the surgery.
This procedure can be performed on an outpatient basis, eliminating the need for hospitalization. Normal everyday activity may be resumed almost instantly by the patient.
Postoperative Care
Because the sedative will make you drowsy, don't drive, operate machinery, or make important decisions the day of the procedure
Return to your normal diet the same or next day. However, avoid tea, coffee, cola drinks, alcohol and spicy foods (all of which can irritate the digestive system) for at least 2-3 days following surgery
To speed healing, resume normal activities as soon as you feel able (usually by the next day)
Do not participate in any rigorous exercise for four weeks after the procedure (unless your doctor says otherwise)
You will be scheduled for follow-up testing (colonoscopy) at least once per year, to check for recurrence of polyps
The other Gastro procedures are:
Few Major Hospitals for Treatment of Colonic Gastric Polypectomy are:
Thailand, Malaysia, Singapore, Turkey and India are the most cost effective locations that offer up to almost 80% savings in comparison to the US.
SurgeryPlanet facilitates a plethora of services to the medical treatment traveler also which includes, a hassle free and discounted travel option, a welcome hand at the airport on arrival, travel in an air-conditioned car, round the clock service & support. Your medical evaluation is pre arranged with the least of waiting time. Once your assessment is complete and found medically fit, the procedure is immediately scheduled without a waiting period. Please read through our Services and Testimonials to understand and select your best options.
Hospitals For Colonic Gastric Polypectomy | Doctors For Colonic Gastric Polypectomy | Surgery Colonic Gastric Polypectomy | Cost Colonic Gastric Polypectomy | Treatment Colonic Gastric Polypectomy | Destinations Colonic Gastric Polypectomy | Risks Colonic Gastric Polypectomy | Colonic Gastric Polypectomy In India | Colonic Gastric Polypectomy Recovery | Colonic Gastric Polypectomy Information | Colonic Gastric Polypectomy Thailand | Colonic Gastric Polypectomy In Malaysia | Colonic Gastric Polypectomy Abroad | Colonic Gastric Polypectomy Donors | Colonic Gastric Polypectomy Overseas | Colonic Gastric Polypectomy Low Cost | Colonic Gastric Polypectomy In Singapore | Colonic Gastric Polypectomy In Argentina | Polypectomy | Colon | Gastric Polyps | Large Intestine | Colonoscopy | Sigmoidoscopy | Colonic Polyps | Colonoscope